Wed, 30 January 2019 at 12:35 pm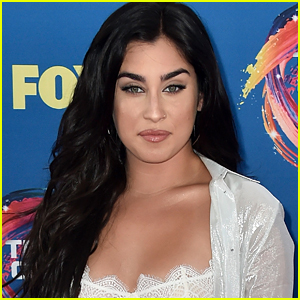 Everyone has their embarrassing stories about becoming a complete fangirl or boy in front of their fave celebs – and Lauren Jauregui is no different.
In her recent interview with Travis Mills on Beats 1 on Apple Music, the 21-year-old singer remembered meeting Paramore's Hayley Williams for the very first time when she was younger.
"We were at a restaurant and I saw her and she was about to sit down with her boyfriend for dinner and me being my dumb young self I was like 'oh my god that's Hayley…like Hayley Williams is in front of my face'," Lauren says.
She continued, "I'm such a f***ing Paramore stan…but I was like 'I love you so much your music is everything to me' and she's just like 'Girl, I'm trying to eat with my boyfriend. What're you doing' but she was still very gracious…"
"I feel bad in total retrospect. Like WTF Lauren?…I was so little and so naive," Lauren added.
Good to know that it's not just us!
Like Just Jared Jr. on FB