Wed, 30 January 2019 at 1:02 pm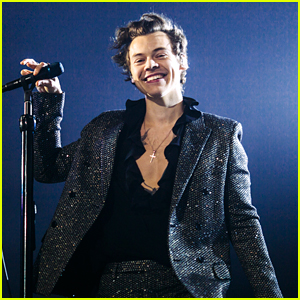 Just days ago, fans were shocked to see that singer Kelsy Karter inked herself with a tattoo of Harry Styles, but it wasn't on her arm, or back, or even her leg – but on her cheek!
Now the 25-year-old New Zealand singer is opening up about her decision to get the tattoo and its' strategic location.
Speaking to The Edge Afternoon Show, she explained that she's "a big fan of Harry and I'm not afraid to express it and I honestly don't know how to do anything half-arsed."
"As a fellow musician, I really respect what he's doing for rock 'n' roll," she adds. "I'm a female in the modern day movement of rock 'n' roll and he's exposed the kids to sounds they might have not otherwise heard. Because he came from the pop world and did a rock 'n' roll album, it's opened doors for people like me. I really respect what he's doing and love what he's doing — and he's nice to look at."
So, why the cheek?
"I just wear my heart on my cheek and I couldn't really control what went on from there," Kelsy added.
Like Just Jared Jr. on FB