Thu, 31 January 2019 at 10:26 pm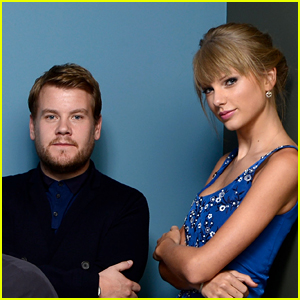 If the news is true, then we are totally going to be freaking out alongside the rest of the Swifties!
Taylor Swift is rumored to be the next Carpool Karaoke guest thanks to some tweets from James Corden's show The Late Late Show.
"some of you have never had to harmonize with a grammy winner while driving and it shows," the Twitter account for The Late Late Show posted.
The account's profile name has a new font and a fan responded, "Change your font and don't know how to act, huh? 😂."
The Late Late Show then wrote back using Taylor's reputation font, "𝖎 𝖇𝖊𝖌 𝖞𝖔𝖚𝖗 𝖕𝖆𝖗𝖉𝖔𝖓."
Taylor and James are currently in London while filming the upcoming movie musical Cats. If you didn't know, they previously worked together when she recorded the song "Sweeter Than Fiction" for his 2013 movie One Chance.
some of you have never had to harmonize with a grammy winner while driving and it shows

— 𝕋𝕙𝕖 𝕃𝕒𝕥𝕖 𝕃𝕒𝕥𝕖 𝕊𝕙𝕠𝕨 (@latelateshow) January 30, 2019
𝖎 𝖇𝖊𝖌 𝖞𝖔𝖚𝖗 𝖕𝖆𝖗𝖉𝖔𝖓

— 𝕋𝕙𝕖 𝕃𝕒𝕥𝕖 𝕃𝕒𝕥𝕖 𝕊𝕙𝕠𝕨 (@latelateshow) January 30, 2019
Like Just Jared Jr. on FB