Wed, 06 February 2019 at 12:13 pm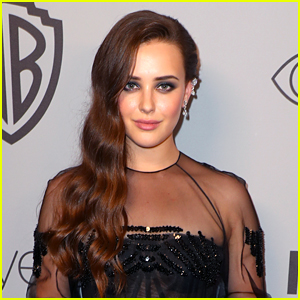 Katherine Langford is connecting with her fans on a deeper level in her newest Instagram post.
After reading a newspaper article about the effects of social media, the 13 Reasons Why actress made a big promise to her fans, vowing to be 100% her, all the time.
"I saw this this morning and it broke my heart 💔 …as someone who needed convincing to be on social media, I've definitely learned to appreciate how it's brought me closer to fans and closer to people from different parts of the world…that being said; I also see in a lot of you how much pressure and toxicity it can create," she wrote.
Katherine continued, "For what it's worth; peoples lives don't look like what they post (I know we all know that subconsciously anyway, but I'm saying it for emphasis) and if it means anything; I have, and will continue to always try and be as real as possible with you all on here (even if that doesn't make me the grooviest or most followed kid on Instagram I don't really give a f***)."
"You are important and that's what I care about, and if someone hasn't already told you today – you are FIERCE just the way you are."
Like Just Jared Jr. on FB