Fri, 15 February 2019 at 1:44 pm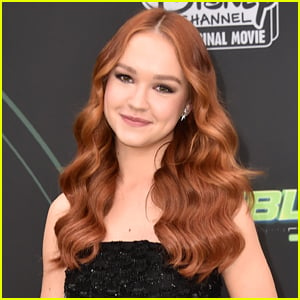 Sadie Stanley is officially making her debut as Kim Possible tonight!
The 17-year-old actress opened up with THR recently, revealing that the Kim in the live action movie is a bit more vulnerable than the cartoon version.
"We got to see her struggle a little bit more. We saw her perfect facade and this perfect girl you see in the cartoon — she's got everything together, [but] we see her stumble a little bit and I think that's even more relatable because high school is so daunting and scary for a lot of kids," she shared in a joint interview with OG Kim, Christy Carlson Romano.
Sadie added, "I think that's something that kids are going to relate to and she gets out of this slump she's in because she has her best friends by her side. I think that's a great message to the value of friendship and what that can do."
She also revealed to Seventeen recently just how similar she is to her character.
"We're both very positive and optimistic people trying to see the best in situations," she says. "Kim definitely takes challenges head on and I try to do that. We're both very ambitious people. We like a lot on our plate. But, I guess one of our flaws is that we put too much on our plate."
Kim Possible premieres TONIGHT @ 8PM ET/PT on Disney Channel.
Like Just Jared Jr. on FB