Wed, 20 February 2019 at 12:17 pm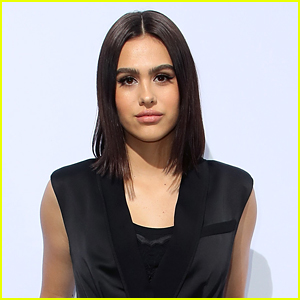 Amelia Hamlin is getting more candid about her struggles with anorexia.
During the most recent episode of The Real Housewives of Beverly Hills, the 17-year-old model opened up about how she's still dealing with her eating disorder.
"No matter how many deaths anorexia causes, no matter how much blindness, no matter how much hair loss, all I cared about was the skinniness," Amelia confessed. "It's hard."
She added, "I hope people in the entertainment industry can stop putting up this facade of being perfect because we all have s—. Probably we're all way worse than everyone else…literally, every single one of my friends, and I'm sure every single one of your friends, they think about how many calories they're consuming in a day."
"When they sit down for a meal, they look at the bread basket and they think, 'Holy s***.'"
Amelia went on to say that she doesn't "want what happened to me to happen to other people…There's so much that I need to say about anorexia because I get so many girls commenting like, 'Help me, I can't believe you got out of it. How did you do this?' But I'm not out of it. I'm never going to be out of it."
Amelia first addressed her battle with anorexia with an Instagram post last year.
READ MORE:
Alyson Stoner Reveals She Went to Rehab For Eating Disorders
Troian Bellisario, Demi Lovato & More Celebs Who Battled & Conquered Their Eating Disorders
Like Just Jared Jr. on FB