Wed, 20 February 2019 at 11:34 am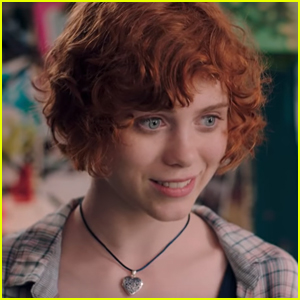 Nancy Drew has found her first case in this brand new clip from Nancy Drew and the Hidden Staircase.
The flick centers on the title character, played by Sophia Lillis, as she moves from Chicago to River Heights with her dad Carson, after the passing of her mom.
However, Nancy is not thrilled with her new dull life in the small town. She longs for excitement, adventure, and the chance to make a difference. Nancy gets that opportunity when she is asked to help solve the ghostly activity at the Twin Elms mansion.
Can she help explain the creaking footsteps, exploding lightbulbs and the ominous creature? Is it the handiwork of high-school bully Derek Barnes? Or is it possible that the ghost of original owner Malcolm Colfax is back for revenge? Recruiting her best friends George and Bess, along with local 'mean girl' Helen, Nancy Drew is on the case!
Nancy Drew and the Hidden Staircase will debut in theaters on March 15th.
Like Just Jared Jr. on FB