Thu, 21 February 2019 at 12:13 pm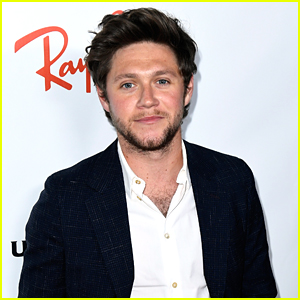 Niall Horan is just over seeing people being mean to each other online and he has a message for all the online trolls and bullies – be nice!
Taking to Twitter on Thursday (February 21), the 25-year-old "Slow Hands" singer called out bullies for hiding behind their keyboards and phones with mean messages.
"The way people talk to each other online is disgusting. There's no way you would ever say half of the stuff you do to someone's face. Bravery behind the buttons of a phone. It's a real shame as half the time , you don't know the person you are talking to . Would anyone agree ?"
He continued, "People sitting on their phones talking to people they've never met from the other side of the world, calling each other all sorts."
"I even see it when I come online. Because i go on stage, get seen on tv, get papped going for a coffee or whatever," Niall added. "People feel like they know you know and they just don't."
"Just be nice to everyone and the world will be a much better place and social media is a good start."
Amen, Niall!
The way people talk to eachother online is disgusting. There's no way you would ever say half of the stuff you do to someone's face.Bravery behind the buttons of a phone. It's a real shame as half the time , you don't know the person you are talking to . Would anyone agree ?

— Niall Horan (@NiallOfficial) February 21, 2019
People sitting on their phones talking to people they've never met from the other side of the world, calling eachother all sorts.

— Niall Horan (@NiallOfficial) February 21, 2019
I even see it when I come online . Because i go on stage , get seen on tv, get papped going for a coffee or whatever . People feel like they know you know and they just don't. Just be nice to everyone and the world will be a much better place and social media is a good start

— Niall Horan (@NiallOfficial) February 21, 2019
Like Just Jared Jr. on FB