Sun, 24 February 2019 at 5:06 pm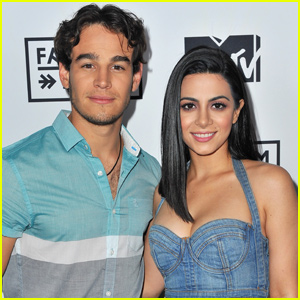 Shadowhunters Sizzy shippers will finally get the moment they've been waiting for in the show's last season!
Alberto Rosende and Emeraude Toubia both spilled on their character's relationship in the upcoming season and it sounds like things are finally going to heat up.
"The way that Isabelle was there for Simon in his time of need, very similar to the way that he was there for her when she was going through her addiction, those are very strong ties that really bring people together. Then because of all the craziness that goes down in the world, they find more opportunities to be in the same room, and their connection has always been kind of electric, so I guess you can do that math," Alberto told TV Guide.
Emeraude added, "It's going to be a Sizzy season. I'm so happy because fans are finally going to see them together. They grow to know each other and see things in each other that maybe they didn't see before … and it's going to get so heated. There's going to be a lot of heat, a lot of fire."
Shadowhunters premieres Monday, February 25th at 8 PM on Freeform.
Like Just Jared Jr. on FB