Thu, 28 February 2019 at 2:04 pm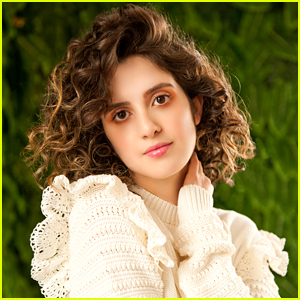 Laura Marano goes super curly for these chic pics from her feature in InLove magazine's Spring 2019 issue.
The 23-year-old singer and actress, who just attended her first Oscars over the weekend, opened up about reuniting with former co-star Ross Lynch for music, and how going independent changed everything.
"100 percent. I would love that," she shared about teaming up with Ross for music. "Our schedules are just all over the place."
Laura added, "We never have really had a creative discussion, but I respect him creatively and think he's an awesome person. I would totally be down for that. We are just never in the same place at the same time."
She also spoke about how she's happy her first true album didn't see the light of day.
"In a way, I'm happy about that because although I did love each song individually, it didn't feel cohesive sonically. And, to be honest, I had a wall up when it came to my songwriting. I think I was figuring out how to explain how I was feeling. I was in a different time of my life."
Laura continues, "Since then, I've experienced more life, more feelings, I started journaling. I made the choice of coming into sessions and putting my wall down. Telling any story I wanted to tell. All of these songs came from real experiences and real feelings. Because of that, I feel way more connected to these songs than any other songs I have ever done."
Like Just Jared Jr. on FB