Mon, 11 March 2019 at 2:16 pm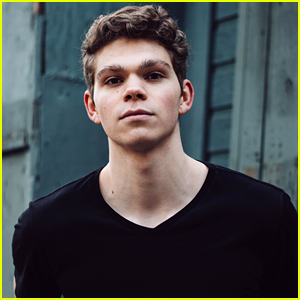 Daniel Diemer is totally going to be your new crush and we are introducing you to him now before he blows up this year!
The up-and-coming actor has a really exciting project being announced soon and you're totally going to fall in love with him when the movie is released. He was previously been seen in the Facebook series Sacred Lies and the Amazon series Man in the High Castle.
Here are 10 Fun Facts about Daniel:
1. I hit 6'4" at 16 and haven't grown since. Thank the Lord.
2. I had 8 different part time jobs growing up from coaching ping pong to blueberry picking to low level accounting work.
3. First on screen acting hero was Dylan O'Brien. Still is. Stiles Stilinski forever.
4. Favorite date night: Romantic dinner. Moonlit beachwalk. Snuggles in bed. Cliche, I know. I hate myself too.
5. I became a published author at 12 with a story about a penguin detective.
6. I went to University for Pre-Med but dropped out after I discovered acting.
7. In my spare time I love to hike. Best place to make your Instagram life look better than it really is. Plus fresh air and exercise :)
9. I make incredible brownies. Not the special kind :(
10. Best advice: Surround yourself with people you love and who love you back. 💛
Stay tuned for more from Daniel's career!
Like Just Jared Jr. on FB