Tue, 12 March 2019 at 3:52 pm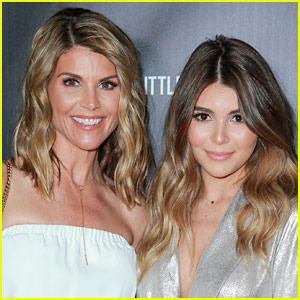 Social media star Olivia Jade recently made some controversial comments about college and her comments are resurfacing amid her mom Lori Loughlin's scandal.
Back in August, Olivia posted a YouTube video and answered how she would be balancing being a social media star and taking college classes at University of Southern California.
"I don't know how much of school I'm gonna attend but I'm gonna go in and talk to my deans and everyone, and hope that I can try and balance it all," Olivia Jade said. "But I do want the experience of like game days, partying…I don't really care about school, as you guys all know."
Later, fans called her out for her comments and Olivia Jade quickly apologized.
"I said something super ignorant and stupid, basically. And it totally came across that I'm ungrateful for college — I'm going to a really nice school. And it just kind of made it seem like I don't care, I just want to brush it off. I'm just gonna be successful at YouTube and not have to worry about school," she added. "I'm really disappointed in myself. I didn't mean it that way. I'm sorry for anyone I offended by saying that. I know it's a privilege and a blessing and I'm really grateful."
If you don't know, Lori was allegedly involved in a college entrance exam cheating scheme and she was charged with "conspiracy to commit mail fraud and honest services fraud."
Like Just Jared Jr. on FB