Wed, 13 March 2019 at 2:26 pm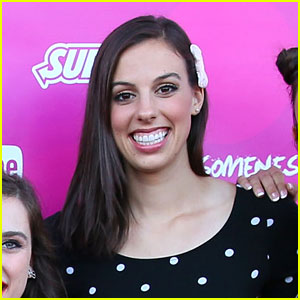 Oh no! Katherine Cimorelli had a scary situation this week.
The Cimorelli singer shared on Twitter that her car was broken into, and she walked up on the guy sitting in her car!
"My car got broken into last night 😭😭 the man was in the car going through my stuff when Max and I got there too 😩 it was so scary," she wrote on Twitter. "Thank you guys for your kind words 💜💜 I really appreciate it! To answer your questions, luckily the man just walked away and didn't try to hurt us. He stole my lightning cable and aux cord but that's it."
Katherine also shared a couple of tips to help try and deter this kind of thing from happening. Check them out below!
We're so glad no one was hurt and not much was lost!
This has happened to me 1 other time in my life and here's what I've learned:
1. DO NOT store anything valuable in your car. People can easily break glass and get inside.
2. Make sure to store all cords (like lightning cables) out of sight. This was my mistake last night.

— Katherine Cimorelli (@KathCim) March 13, 2019
Also, if you have a bad feeling about something LISTEN TO IT! I had a really bad feeling about where I parked last night but I talked myself out of it cause valet was parking in that lot as well, so I assumed it was safe, even though I felt weird. Listen to your gut!!

— Katherine Cimorelli (@KathCim) March 13, 2019
Like Just Jared Jr. on FB