Thu, 14 March 2019 at 2:22 pm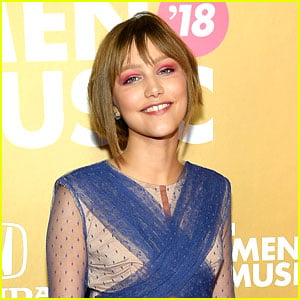 Grace VanderWaal made quite a revelation on the Zach Sang Show!
The 15-year-old singer talked about her time on competition show America's Got Talent, where she won season 11 and got her rise to fame. She opened up about how she probably wasn't the easiest to work with with producers, when she stuck up for what she wanted.
"At the end [of America's Got Talent], I wanted to sing 'Clay', they wanted me to sing 'I Don't Know My Name' again," she told Zach Sang. "And throughout that whole process, I was probably the most difficult contestant."
"They let you have freedom if you put your foot down to have freedom," Grace continued. "They were very very lenient for me in everything. In what I wore, in what I sang. So at the end, I was just like, "No, I'm gonna do this," and they were like, "You might get voted off, we've been doing this a long time. It'll be such a moment if you sing 'I Don't Know My Name' at the very end, at the finals."
"I just had this intuition of like, 'No, this is the song,'" she added.
Check out the rest of her interview below!
Like Just Jared Jr. on FB