Thu, 14 March 2019 at 1:52 pm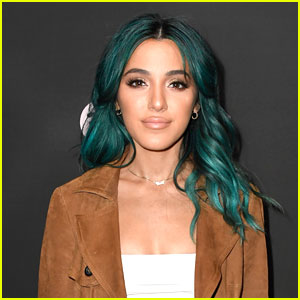 Niki DeMartino is opening up about living in Los Angeles.
The YouTuber shared a new video that was supposed to be part of her life swap series but it turned into her realizing that she feels like she doesn't quite fit in.
"I moved a year ago to LA, and I moved to LA because I wanted to figure out who I was without my twin sister," she says. "I almost thought I needed to be in LA to be somebody, and I thought in order to be anybody without my sister I had to do it in LA."
"Then I realized in LA, I lack a lot of things," Niki continued. "I have this theory that wherever you're happiest, is where you thrive. I'm not sure I fit in."
"This series was just supposed to be a life swap, and this third part of the video is about where my thoughts are right now regarding YouTube, LA, and living at home. I'm confused and don't know what I'm going to be doing as far as where I'm living, but all I know is, home is home."
"My last upload has everything and only everything to do with MY journey. Let's NOT compare me to my sister for once? All my own opinions, decisions, feelings, emotions, and journey. My OWN," Niki wrote on Twitter a little while after uploading the video.
See what else Niki says in the video below…
Like Just Jared Jr. on FB