Sun, 17 March 2019 at 4:19 pm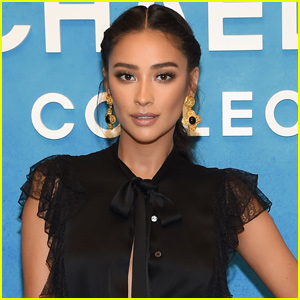 Shay Mitchell had to say goodbye to her childhood pup Honey.
The 31-year-old actress took to her Instagram to reveal that the dog she grew up with sadly passed away.
"Losing your childhood pet hits such a deep spot in your soul, it's hard to explain," Shay wrote.
She continued, "Hey Honey, it's been a few hours since you left us. I had to work all day today which was a welcomed distraction, but now that I am in the quiet of my home I am able to sit with my feelings…and it sucks. However, I like to think that you are with me as I write this…Part of me feels so relieved that you aren't in any pain anymore, but most of me is so upset that you're gone. I know how lucky we were to have you with us for 19 years but in all that time I never let myself think about life without you. No matter where I was living, I was comforted just knowing you were there and being about to see you on FaceTime. Run wild and pain-free sweet pup, until we meet again… 💔🐾🐕😭 I'm so f**king upset."
Our thoughts are with Shay and her family during this difficult time.
Like Just Jared Jr. on FB