Mon, 18 March 2019 at 7:50 pm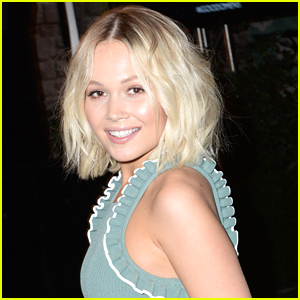 Kelli Berglund is opening up about her new show, Now Apocalypse, and how fans are reacting to it.
Speaking to Teen Vogue, the 23-year-old actress shared that she's grateful her fanbase has grown up with her.
"A lot of people, they won't get it when they watch the show no matter how old they are. You could be 25 and super offended by the show, and 85 and be like, 'This is the greatest show ever,' you know. It's more of just how you interpret it," she shared.
Kelli adds, "I care about [my fans]. They're a big reason why I'm here. They made my previous show successful, and I'm so thankful for that. But some people will realize you get older."
"I think people like to forget that I'm human, and I'm 23 years old now; I'm an adult. They've all grown up as well. And the show is fun, it has heart. People will take it for what it is, and the people that want to stick around for it will have a fun ride."
Now Apocalypse is now airing on Starz.
Like Just Jared Jr. on FB