Mon, 18 March 2019 at 2:28 pm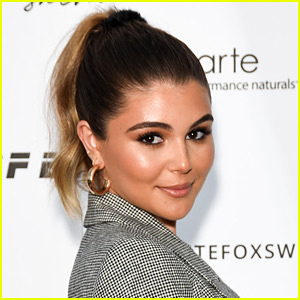 People have been weighing in on the college admissions scandal for the past week and now one of Olivia Jade's former classmates is speaking out to give her "insider" opinion on the matter.
Harlow Brooks, a YouTube beauty blogger, says she went to the same private high school as Olivia for a year and she's "not surprised" by the news.
"There's a network of five to seven or so private schools in Los Angeles that are $30,000 to $45,000 in tuition every year. The work is literally harder than college. It is insane what these students go through to go to these schools because their parents think that they need to. They want them to go to Yale and Harvard and USC," she said.
Harlow opened up about the intense workload that students at the private high school were given and how she had a hard time keeping up without anything else going on in her life. She noted that Olivia was working on her YouTube channel while in high school.
"How does she travel for YouTube? How does she have time to make YouTube videos? An arrangement with the school or something?" she said. "It just didn't make sense to me. These schools, your life is literally, 100 percent school."
"Seeing as I am a person who loves school and do really well at school and I couldn't even handle the workload — I know that she's publicly stated that she doesn't like school — I can't even imagine making it through a school like that if you are not committed," Harlow added.
You can watch the full video right here.
Like Just Jared Jr. on FB