Thu, 21 March 2019 at 10:23 am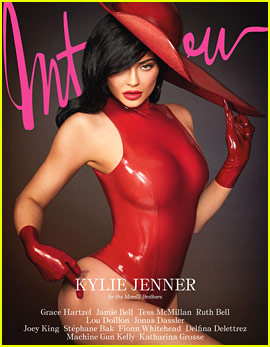 Kylie Jenner is looking fun and flawless on the cover of Interview magazine's new feature.
The 21-year-old makeup icon spoke about her daughter Stormi, being "self-made" and more. Here's what she shared…
On if she wants more kids after Stormi: "I do want more kids but I do not have any plans in the near future to have children right now."
On if she'll have Stormi appear on Keeping Up with the Kardashians: "I am going to wait until she is old enough to make that decision for herself."
On being a "self-made" billionaire: "There's really no other word to use other than self-made because that is the truth. That is the category that I fall under. Although, I am a special case because before I started Kylie Cosmetics, I had a huge platform and lots of fans. I did not get money from my parents past the age of 15. I used 100% of my own money to start the company, not a dime in my bank account is inherited… and I am very proud of that."
For more from Kylie, visit Interview.de and check out the mag on Instagram.
Like Just Jared Jr. on FB