Thu, 21 March 2019 at 4:55 pm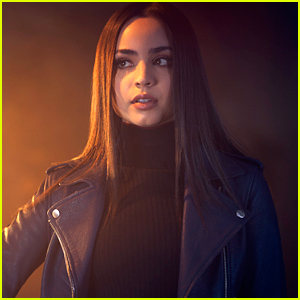 Sofia Carson is talking all about who Ava Jalali is after the premiere of The Perfectionists last night on Freeform.
Talking with multiple press outlets, the 26-year-old actress opened up about Ava's motives, her family situation and more.
"Ava's journey is a roller coaster," Sofia shared with Bustle. "Marlene said that to me, 'Get ready and hold on tight, because it's a roller coaster.' So much happens, good and bad, but I love seeing how she perseveres and survives despite everything."
Sofia added that "Ava's story to me is a story of an unstoppable and invincible girl who against all odds, against loss, against losing everything and everyone she is determined to survive. And not only survive, but to prove to herself and to the world that she'll be able to be anything she strives to be."
Ava was romantically involved with Nolan, which Sofia says she's in "complete mourning, [and] was just destroyed" over his death.
"Even though she lost Nolan, that's a part of her story, but it's not her story. She has so much more to say."
Showrunner I. Marlene King also opened up about Ava's broken family life, as her parents left her behind to flee from the FBI.
"She brings a lot of depth to this world. Her character really is like an onion that we're going to peel back the layers from, little, by little, by little until we really get to know her more," she shared.
Stay tuned for more on Ava soon!
Like Just Jared Jr. on FB