Fri, 22 March 2019 at 7:53 pm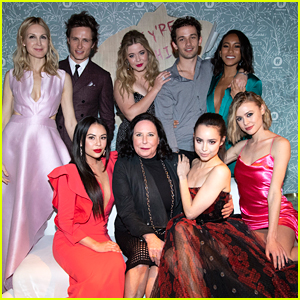 I. Marlene King has high hopes for The Perfectionists, the second spinoff series for Pretty Little Liars.
In a new interview with The Wrap, the showrunner is opening up about her big picture vision for the show.
"I think we have just a richness of opportunity in this new world," Marlene says. "I don't want to spoil anything, but there are so many great characters and such a rich woven story that there's going to be tentacles from this first story that go one for a long time with plenty of twists and turns.
She continued, "With Pretty Little Liars, I thought that we'd be lucky to go for five seasons, so to get to go for seven, honestly, I just give so much credit to the fans and to the actors."
Marlene even says that there could be more spinoffs in the future.
"I feel like there's absolutely a world [where that's possible]," she says. "There were all these meetings about 'should it be Pretty Little Liars: The Perfectionists or PLL The Perfectionists' and then someone explained to me that if we want more to come, it should have a colon."
"So we're definitely open to expanding the universe. It's so much fun to play in this world, so I'm always open to new ideas and new tentacles to explore."
The Perfectionists airs Wednesdays on Freeform.
Like Just Jared Jr. on FB