Sun, 24 March 2019 at 1:51 pm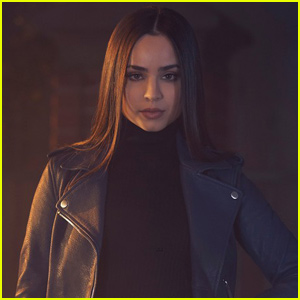 Sofia Carson wasn't always going to be Ava Jalali on The Perfectionists!
The 26-year-old actress originally auditioned for Sydney Park's role, according to showrunner I. Marlene King.
"Sofia was doing an arc for us on Famous in Love when we were casting this, and I knew she was a big Pretty Little Liars fan. I just love and adore her, so she came in and read. I hadn't had time to write a scene for her character yet, so we gave her a scene from Pretty Little Liars and just changed the names, but she knew immediately that it was a Hanna-Mona scene from what season and when," Marlene explained to The Wrap.
She added, "She initially read for Sydney's character, but she's such a fashion icon that we thought — even though in real life she's such a Spencer Hastings — making her this coder-fashion icon was such a perfect fit. Because she is such a workaholic and just such a smart, bright young lady."
Now we can't see anyone else as Ava!
Like Just Jared Jr. on FB