Tue, 26 March 2019 at 10:31 am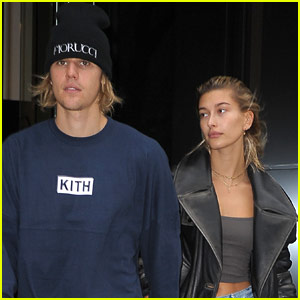 Justin Bieber just referenced his relationship with Selena Gomez while defending his marriage to his wife Hailey.
It all started when a troll Instagram account made some untrue claims about the reason Justin married Hailey.
Justin posted a lengthy comment in response, and then reposted the entire exchange on his Instagram Story with a message to fans, "Stop sending Hailey and I these messages. If you love me screenshot this and repost everywhere."
In part, Justin's response to the troll read, "I absolutely loved and love Selena she will always hold a place in my heart, but I am head over [heels] in love with my wife and she is absolutely the BEST THING that has ever happened to me period."
He added, "This is a reply to all immature sick people who send Hailey hurtful messages like 'he always goes back to Selena' or 'Selena is better for him.' YOU HAVE NO IDEA MY LIFE AND WHAt's good for me!!" Hailey is my Bride period if you don't like that or support that that means you don't support me and if you don't support me [you're] not a fan nor a good person.
See Justin's Instagram Story post, as well as the full comment (broken up into two parts) in our gallery…
Like Just Jared Jr. on FB