Wed, 27 March 2019 at 10:08 pm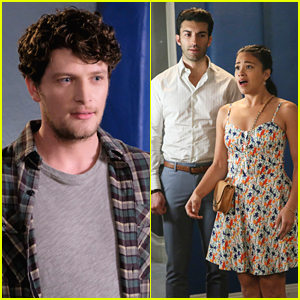 WARNING – SPOILERS AHEAD! DO NOT CONTINUE READING IF YOU DON'T WANT TO KNOW!
Jane the Virgin answered the question you've had on the tip of your tongue for months – is that really Michael?
The answer is yes, it is. However, he doesn't remember ANYTHING from his past life. He doesn't remember Jane, or their life together. He also goes by Jason now, too.
Here's what happened: Rose aka Sin Rostro faked Michael's death.
A flashback detailed how Rafael finds out Michael is alive, which he found out from Rose, who faked his death, which happened because she bribed some EMT drivers and then gave Michael amnesia via electroshock therapy focused on the hippocampus and temporal lobe.
Once she was sure he didn't remember anything about his old life, she then convinced him that his name is actually Jason and it was all to get Luisa's location.
This is also why Rafael had been pulling back from Jane for a while, as well, because he's been working on this Michael/Jason ordeal for quite a while.
TELL JJJ: What did you think of the Michael twist?
Like Just Jared Jr. on FB