Wed, 03 April 2019 at 2:56 pm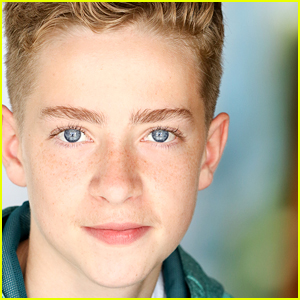 Connor Kalopsis has just joined Fox's upcoming comedy, Geniuses!
The 15-year-old actor, who you might recognize from The Grinder, has joined Maggie Lawson and Jason Biggs in the series, from LA to Vegas creator/executive producer Lon Zimmet.
Geniuses is about a blue-collar couple in South Jersey trying to get by while raising four kids, three of whom just happen to be certified geniuses.
Connor will play Brian, the oldest son who is a math and science prodigy. He's been the smartest person in every room he's entered since he was five years old, which has made him pretty cocky and condescending.
He's the most entitled and spoiled of all the kids, and also the most lacking in common sense.
Connor is represented by Buchwald, Inphenate, and attorneys at SGSBC.
Like Just Jared Jr. on FB