Mon, 08 April 2019 at 5:24 pm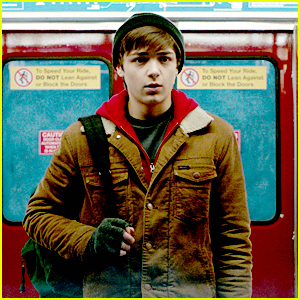 Asher Angel's new movie, Shazam!, is owning the box office right now.
Since its' premiere this past Friday, the movie has earned over $53.5 million, according to Rotten Tomatoes.
In a recent interview, Asher admitted that he almost broke his leg while filming one of the cool scenes in the flick.
While pointing out his favorite scenes ("Probably the fight scene where we beat up the bullies, where Billy defends Freddy"), he also named that having the stunt choreography was his favorite over all.
"That [was] the first time we got to do any of that stuff. Zach[ary Levi] gets to do all of the flying stuff – we do the groundwork; he does the flying stuff," Asher says, remembering the scene where he jumps off the rooftop.
Asher adds, "That's scary because they actually built this platform with pads, but we were pretty high up, not going to lie. I almost broke my leg multiple times attempting that, but hey, I went for it."
Thank goodness he didn't break it!
Like Just Jared Jr. on FB