Mon, 08 April 2019 at 1:29 pm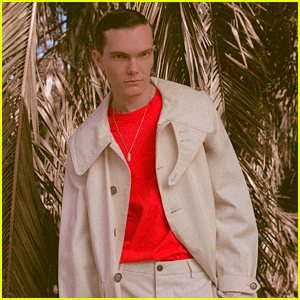 Luke Baines has one goal in mind with playing Jonathan Morgenstern on Shadowhunters.
The 28-year-old actor opened up in new issue of Grumpy magazine about the number one reason he joined the series and how fans will come to understand what Jonathan does what he does.
"It was always a dream to work on a show like this to be honest. I think that a lot of people have a very specific idea of who Jonathan is, because of the things that he does, and how he presents himself. But there is so much more there," Luke says. "I was so interested to be able to unpick that, and look at what makes someone do the things that he does."
Luke continues that over the final episodes, "people are gonna be able to understand Jonathan a lot more. You may not like him still, you may hate him which is understandable because of the things that he has done and the things he does do."
"I do think that at the end of the series, you'll be able to understand him more, and if people can do that, then I'll be really happy, I'll be pleased with the work I did."
Shadowhunters airs Mondays on Freeform.
Like Just Jared Jr. on FB