Tue, 09 April 2019 at 12:15 pm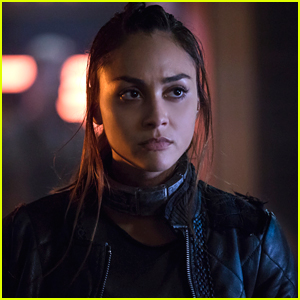 There are only a few weeks left until the premiere of The 100's season six and that means a lot more Lindsey Morgan on our television screens.
Speaking to TV Insider, the 29-year-old actress opened up about where we would find Raven in the new season, and how she's changed since then.
"Season 6 is, in a sense, reminiscent of Season 1 but also has such a cool sci-fi twist to it," Lindsey shared. "Raven was really reactive in Season 5. Things kept happening around her. She was imprisoned by the camp, imprisoned in a sense by Abby, imprisoned a little on the spaceship for six years because she couldn't figure out what to do."
Now, in Season 6, "she's really made the decision of 'no more,' and really hears Monty when he says for us to be better, do better."
Lindsey continues that his final words, shared through his now grown son, Jordan, are "her mantra."
"She's demanding of herself and the people around her. It becomes her battle cry, in a sense. Even when decisions get harder, situations get murkier, and your heart's pulling you in every other direction. She's using her moral compass to lead her on her way."
The 100 will return on April 30th on The CW.
READ MORE:
'The 100′ Cast Spills on Season 6 & Their New Planet: 'It's Going to Be Nuts'
The Opening Titles For 'The 100′ Season 6 Were Just Unveiled – Watch Now!
Like Just Jared Jr. on FB