Mon, 15 April 2019 at 7:38 pm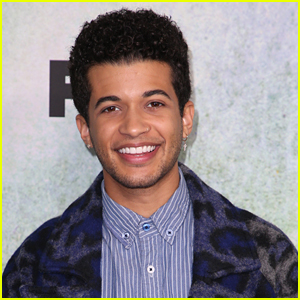 It seems that Jordan Fisher was the perfect actor for John Ambrose in the upcoming sequel for To All The Boys I've Loved Before – and we 100% believe it.
The 24-year-old actor will be taking over the role for PS I Still Love You, and director Matt Kaplan is opening up about casting Jordan in the part.
"It was a lot of pressure," he shared about finding the perfect John Ambrose. "We auditioned thousands and thousands of people, and when Jordan came on screen, I think, unanimously, Ace [Entertainment] and Netflix felt like this was John Ambrose."
He adds, "We were fortunate to have someone who has so much pure likability in him, and I think audiences are going to freak out when they see what he's been able to bring to the screen."
But will the upcoming flick address the change in Jordans in the role? Maybe…
"I think it'll be a conversation we have when the movie is released, but ultimately, we're just happy to have Jordan and feel very fortunate that he's our John Ambrose," he shared. "The real answer is unclear."
To All The Boys I've Loved Before 2 is filming now in Vancouver.
Like Just Jared Jr. on FB