Sun, 21 April 2019 at 5:43 pm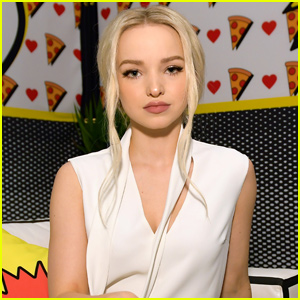 Dove Cameron is opening up about eating disorder recovery.
The 23-year-old actress started a conversation about body image after telling fans that she didn't go to Coachella because it can be a triggering place for her.
"i wasn't in a good mental space for it :) i am too tired from working and traveling and loud places/crowds can make me anxious as f**k. also: i need to be smart about body image triggering places. next year might be a different story! but not now," Dove honestly shared.
One fan replied that she also struggles with body image while recovering from anorexia and compares herself to Dove as a goal for her recovery.
Dove replied, "never compare yourself, especially to me !! no one can ever tell what is healthy in another person, & nothing that someone else does will influence your body in the same way. but yes, ED and recovery is hard & is ALSO singular. talking always helps, and being soft with yourself."
We think it's amazing Dove is so candid and we know her words are helping a lot of people!
never compare yourself, especially to me !! no one can ever tell what is healthy in another person, & nothing that someone else does will influence your body in the same way. but yes, ED and recovery is hard & is ALSO singular. talking always helps, and being soft with yourself https://t.co/b2lmafBmDk

— Dove Cameron (@DoveCameron) April 21, 2019
Like Just Jared Jr. on FB