Mon, 29 April 2019 at 5:09 pm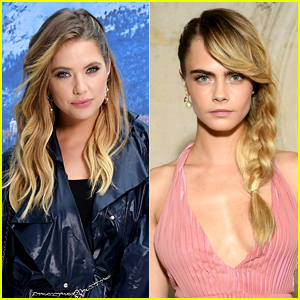 Ashley Benson and Cara Delevingne have some people on social media who send them negative messages and they decided to stop putting up with the trolls. The stars both took to Instagram this weekend to respond to some of the inappropriate comments they've been tagged in.
One Instagram user sent Ashley a message and said, "You aren't gay. You love men and you need one." She responded and said, "You need to mind your own business. Stop making things up."
Cara responded to that user and another troll and said, "You are f—king disgusting! If you have a problem with true love then come and say this s—t to my face instead [of] pathetically hating through Instagram. genuinely feel sorry for you both, you are clearly not happy with your lives and have far too my time on your hands. Maybe get a hobby that doesn't involve being homophobic and hating others for being happy."
A couple weeks ago, Ashley and Cara were spotted attending a performance at the Moulin Rouge in Paris.
The couple met last year while working on the film Her Smell and they first sparking dating rumors in summer 2018. They've been going strong ever since!
Like Just Jared Jr. on FB