Tue, 30 April 2019 at 9:29 pm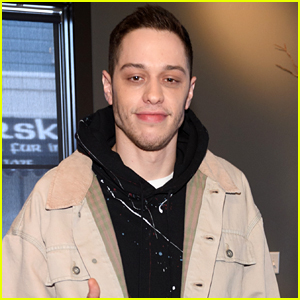 Pete Davidson can't seem to escape mentions of his famous exes, Ariana Grande and Kate Beckinsale.
The Saturday Night Live star made news this week when he walked out of a gig on Monday night (April 29) at The Stress Factory Comedy Club in Bridgeport, Connecticut.
The reason for Pete's early exit from the scheduled show? He felt "disrespected" by the club's owner, Vinnie Brand, who decided to make some jokes about the SNL star's personal life.
Vinnie apparently took the stage and, "in an obvious attempt to embarrass Pete, sarcastically said 'don't ask any questions about his exes Ariana Grande or Kate Beckinsale,'" a source told Us Weekly of the awkward incident.
"Pete was not about to to let this guy ruin his show, disrespect him and abuse the names of women Pete respects and cares about," the source added. "Pete has been doing great. He's happy and has been really enjoying traveling and doing shows. It's sad that people like this club owner would pull a stunt like this just to bring attention to himself and his club."
The What Men Want actor addressed the incident himself in a message to fans on his Instagram Story. In the video, Pete apologized to fans and said he's planning a free show to make things up to anyone who bought a ticket to see him at The Stress Factory.
"Hey guys in Connecticut. I'm sorry that we had to leave the show before I got to go on. The owner, Vinnie Brand, disrespected me and did something that I told him not do and I can't, you know, perform under those circumstances," he said.
Like Just Jared Jr. on FB