Tue, 30 April 2019 at 6:12 pm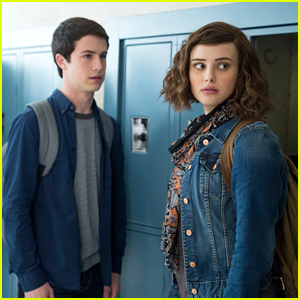 The National Institutes of Health have unveiled the findings of their study, finding that 13 Reasons Why has been associated with the spike in teen suicides.
Released earlier this week in the "Journal of the American Academy of Child and Adolescent Psychiatry," the results found there was a 28.9% increase in U.S. children between the ages of 10-17 that killed themselves in April 2017, one month after the series debuted.
However, that percentage is among boys, not girls.
Professor Joel Greenhouse, a statistics professor at Carnegie Mellon University and one author of the study, said that it's important to note that researchers "cannot make a causal link" between the series and the sharp increase in youth suicide
After the study was released, Netflix shared a statement about it: "We've just seen this study and are looking into the research, which conflicts with last week's study from the University of Pennsylvania. This is a critically important topic and we have worked hard to ensure that we handle this sensitive issue responsibly."
13 Reasons Why's third season is expected to debut later this year on the streaming service.
READ MORE:
Netflix To Add Custom Intros With Katherine Langford, Dylan Minnette & More To Both Seasons of '13 Reasons Why'
'13 Reasons Why' Fan Releases Full Trigger List You Need To Have For Season 2
Selena Gomez Isn't Trying to 'Glorify Anything' With '13 Reasons Why'
Like Just Jared Jr. on FB