Fri, 10 May 2019 at 3:32 pm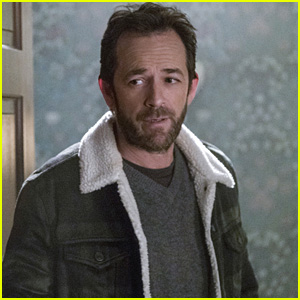 Fred Andrews's absence from Riverdale will be addressed in season four, showrunner Roberto Aguirre-Sacasa says.
Speaking with Variety, Roberto opened up about just how the show will address Luke Perry's passing and what the show will look like moving forward.
"That was a decision we made partly because when Luke passed it was such a shock, and we were so sad — we were so bereft — and we knew we had to address it someway, but we didn't want to get it wrong," he says, of holding off on announcing his passing in the show.
After Luke passed away, following complications from a stroke in early March, the Riverdale writing staff had already written most of the season.
"It felt like trying to squeeze this in would have been a disservice," he continued. The show, however, will "absolutely" explain and "honor Luke and explain what's going on with Fred and why we haven't seen him" at the start of the fourth season.
That being said, we also might see Molly Ringwald, aka Mary Andrews, more in season four as well.
"We love Molly; we love having her on the show; I always say to Molly, 'Come back as often as you want, whenever you want,'" he says. "We started to have conversations about [Molly] having a bigger presence on the show next season."
Riverdale's season finale will air next Wednesday on The CW.
Like Just Jared Jr. on FB