Fri, 10 May 2019 at 2:30 pm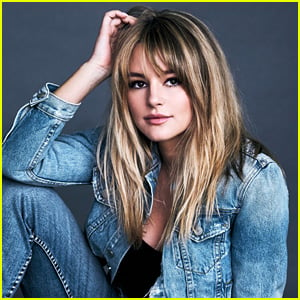 Hassie Harrison is the actress you might want to get to know a lot better, because she's going to blow up!
The actress plays Lucy on the TruTV series, the half-hour series which is set at a firehouse in the wettest city in America.
She plays Lucy, the chief's daughter and first female firefighter assigned to the Tacoma station.
Lucy is tough and intent on proving she belongs in the boys club.
Learn 10 Fun Facts about Hassie Harrison below!
I lived in Copenhagen for almost a year studying European cinema.
I went to college when I was fifteen.
One of my favorite books is The Great Gatsby
When I go grocery shopping, I always seem to leave with more drinks than food. I don't mean to, it just always turns out that way. Haha!
I am an animal enthusiast. Dogs, otters, raccoons, and giraffes all rate real high on my favorites list.
I am left handed but am pretty ambidextrous when it comes to sports…and scissors.
Dave Chappell is my favorite comedian who I would love to hang out with one day.
I have three sisters who are all my best friends. It felt like I was in a sorority house growing up.
I am romantic about coffee.
I like to eat breakfast for dinner – brinner, anyone?!
Like Just Jared Jr. on FB