Sun, 12 May 2019 at 4:48 pm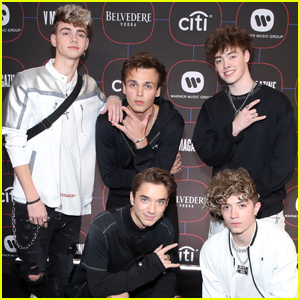 The Why Don't We guys couldn't be more excited about band mate Jack Avery's baby news!
The 19-year-old singer just revealed that he and girlfriend Gabriela Gonzalez welcomed their first child, Lavender, last month.
After sharing the news on Instagram, Corbyn Besson, Zach Herron and Jonah Marais, chimed in in the comments to show their support.
"so happy for you and gabs. we've got a new little limelight in the world. 💜⚡️," Jonah wrote.
Zach added, "so happy for you and gabbie. we have a new member of the family 💜 (i'm ur fav uncle btw)"
Corbyn simply wrote, "6TH MEMBER!!!"
Check out their comments below…
Like Just Jared Jr. on FB