Fri, 17 May 2019 at 2:30 pm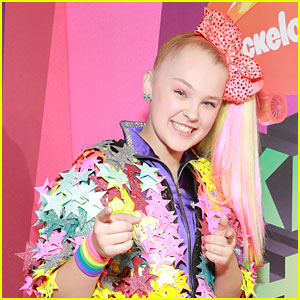 JoJo Siwa is speaking out about her decision to turn off the comments section on her Instagram page earlier this month.
In a new interview, the soon to be 16-year-old entertainer opened up about young kids on social media and how she doesn't want them to have to see harsh words and comments.
"I was like, you know what? with the click of a button, i can just eliminate one little annoyance. Mind as well do it," JoJo said on the Today Show. "I actually think it's in a way better for my fans, if my comments are off. I have a fan base that ranges from four to thirteen. those kids are young, those kids are so young, and people on Instagram comments use such bad language. I don't want the five year olds on their mom's phone looking at those."
JoJo also talked about why she acts younger and plays to her audience.
"I see people who are my age and they're acting a lot older and who are trying to be someone or something that they're not. It's just so sad to me because I just don't understand why when you're 15 are you trying to be 22," she said.
Like Just Jared Jr. on FB