Mon, 27 May 2019 at 8:30 pm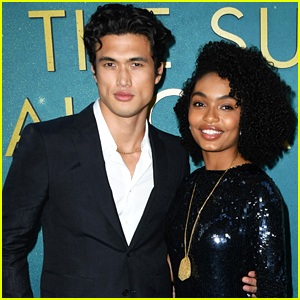 Charles Melton and Yara Shahidi are experts at showing their love!
The 28-year-old actor and 19-year-old actress spoke to Young Hollywood about the most memorable ways they've ever showed their loved ones that they care at the premiere of their new movie, The Sun Is Also a Star.
"I believe it's easy to call, make a phone call, have flowers delivered, but it's the simple and little things that require your blue collar time that I believe are romantic," Charles said of the most romantic thing he's ever done. "Like waiting in the rain for somebody or going out of your way to do simple likes like write letters."
Yara also opened up about showing her affection, but instead of talking about romance in particular, she shared a sweet gesture she made for her mother.
"I made my mother a cassette tape of her favorite songs for her birthday and it was the best process of figuring out, first of all, how to use a cassette and to second of all go through the crates and really think about what she loves," she explained.
Watch the full clip below:
Like Just Jared Jr. on FB