Tue, 28 May 2019 at 12:51 pm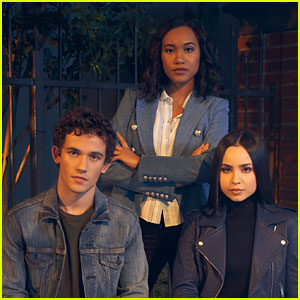 Pretty Little Liars: The Perfectionists has one very mysterious character, much like PLL's A – The Professor.
But who is The Professor, are they going to be around for the entire series, and what's next with the experiment?
Creator I Marlene King is dishing on the second phase of the experiment.
"In phase 2, The Professor has taken ownership of the experiment and it can be much more interactive with our characters. Because he or she has that footage to use over the Perfectionists and the PLLs, they have to participate, they have no choice. The next part of the experiment is going to be much more interactive," she told EW.
She also dished that we could be finding out who The Professor is sooner rather than later.
"I don't think it's a series-long mystery, but it will definitely be tied in with solving the mystery of who killed Nolan, so those two mysteries will come together," Marlene added.
As for who The Professor is, Marlene said, "I will not say that it's definitely a professor and I'm glad you asked because I love that final tag scene. But it is living in the world of the professor. And the person is the professor of this experiment for sure."
Let's hope that The Perfectionists in fact gets a second season so we can learn more about The Professor.
Like Just Jared Jr. on FB