Wed, 05 June 2019 at 12:30 pm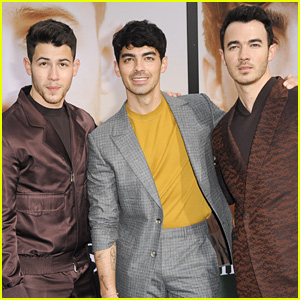 Kevin Jonas became a first time dad to Alena Rose Jonas back in 2014, but come to find out, he wasn't actually talking to his brothers then.
The 31-year-old musician explained in the Jonas Brothers new documentary, Chasing Happiness, that the brothers hadn't seen each other or even talked to them in quite a while when his first daughter was born.
"[I] Didn't really see them for Christmas that year. Didn't really see them for the holidays," Kevin remembers of the fallout from his brothers' concerts. "But I think what was hard for me was, when Alena came, we weren't really talking. It was the first time I saw my brothers since the breakup."
The brothers also admitted that there was kind of another reunion planned, but it was scrapped when their new singles weren't hitting with fans.
"We lost sight of the fact that we were just a band having a good time," Kevin shared, with Nick adding, "People liked seeing us happy and we were not happy."
Chasing Happiness is streaming now on Amazon Prime.
Like Just Jared Jr. on FB