Wed, 12 June 2019 at 12:23 am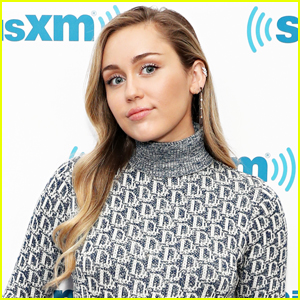 Miley Cyrus is apologizing for the comments she made about hip-hop back in 2017.
After a fan-made YouTube video titled "Miley Cyrus Is My Problematic Fav…Sorry", the 26-year-old singer took to the comment section to apologize.
PHOTOS: Check out the latest pics of
Miley Cyrus
"Thank you for giving me this opportunity to speak up," Miley wrote. "Being silent is not like me at all. I am aware of my platform and have always used it the best way I know how and to shine a light on injustice. I want to start with saying I am sorry. I own the fact that saying … 'this pushed me out of the hip hop scene a little' was insensitive as it is a privilege to have the ability to dip in and out of 'the scene.'"
Back in her 2017 Billboard cover story, Miley faced major backlash after she said she wasn't a fan of rap music anymore.
"It was too much 'Lamborghini, got my Rolex, got a girl on my c–k,'" Miley said at the time. "I am so not that."
Critics then started to accuse Miley of putting down a culture she once channeled – during her 2013 Bangerz era – when it no longer helped her career.
"There are decades of inequality that I am aware of, but still have alot [to] learn about," Miley continued. "Silence is apart of the problem and I refuse to be quiet anymore. My words became a divider in a time where togetherness and unity is crucial . I can not change what I said at that time , but I can say I am deeply sorry for the disconnect my words caused. Simply said ; i f–ked up and I sincerely apologize . I'm committed to using my voice for healing , change , and standing up for what's right."
Like Just Jared Jr. on FB