Thu, 13 June 2019 at 1:01 pm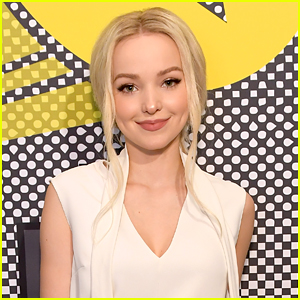 Dove Cameron is clearing the air about her journey as a musician.
The 23-year-old actress and singer took to Twitter on Wednesday (June 12) to explain to fans why her new music hasn't been released yet.
"Just cause i feel like this comes up a lot," Dove wrote, along with a link to a tweet from someone questioning why she never seems to release music.
"Wait… is this the one girl that's been making music for years but hasn't released anything?" the Twitter user wrote.
Dove attached a screenshot of a note written on her phone in which she explains the whole issue in detail (because Twitter just doesn't allow enough characters to tell this story right).
"Ok. So, I was working on an independent album when I was younger (15), that I planned on releasing on my own, and then I signed with Disney," Dove wrote. "We (me and my manager at the time) put off releasing my own music because I was now under contract to be with their label, meaning I would release THEIR [Disney's] music, not mine, after they cast me on their show. After they released me from the first right of refusal clause, (2 years later), I released music with my boyfriend at the time (I was 18/19/20). When we broke up, I then recorded some things independently again, and planned on releasing them. Then, I signed with Sony/Disruptor about a year ago, and have been working on music (singles and videos) ever since, now going to be released in a few months. That's the full thing."
Read some of the new lyrics Dove Cameron has teased from her new music here!
Like Just Jared Jr. on FB