Tue, 18 June 2019 at 2:15 pm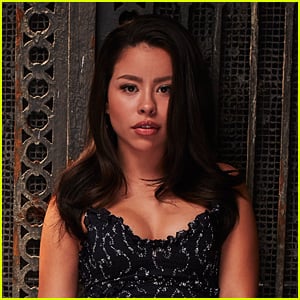 Cierra Ramirez is opening up about Mariana's relationships in season two of Good Trouble.
The 24-year-old actress dished about her character's burgeoning romance with Raj and what's going on with her boss Evan.
"I definitely think it's going to complicate things, just because of everything she's been fighting for, as far as changing the culture at Speckulate," she told TV Line about the romance with Raj. "You can't help who you love, of course, but I think with the Fight Club girls, it might not fly — or maybe not even with the whole company in general, just because she's been fighting this patriarchy, trying to have equal rights. It's going to get her into some trouble, you'll see."
"I think it's going to put a strain on both ends. Because she's not really in a place where she can tell everyone at Speckulate she's dating a co-worker. Josh got fired for that very reason, for making advances on women there. But also, she does like him, so it's a hard thing. We'll definitely explore that throughout this season," Cierra added about whether her work or relationship would suffer more.
And as for her boss Evan developing feelings, Cierra dished about Mariana's feelings for him.
"I think she just really respects him. Not a lot of people understand Evan or get him, and I think that he was drawn to Mariana because she really understood him, and she really appreciates him taking interest in her app and wanting to help her. Again, that can get a little messy if someone starts to get feelings," she said.
Like Just Jared Jr. on FB