Thu, 20 June 2019 at 3:58 pm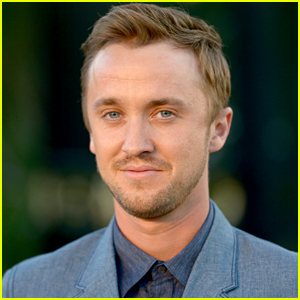 Tom Felton is spilling some tea about the Potterverse.
The 31-year-old actor recently participated in AOL's "Fact or Fan Fic" alongside his Harry Potter co-star Rupert Grint, who played Ron Weasley in the franchise.
During the conversation, the topic of Hogwarts romance came up and Tom (jokingly) confirmed the fan fic dreams of Harry/Draco shippers by saying he thinks Harry was "clearly" in love with his character, Draco Malfoy.
"I think it was clearly a fact," Tom joked. "Harry was constantly crushing on Draco. He just couldn't hide it."
Rupert took things a step further, joking that Ron was also crushing on Draco.
"I think he made quite an impression on Ron as well," he added.
Bad news for Draco/Hermione shippers though. Tom shot that pairing down.
"I think that's a fan-fic," he said. "In fact, I feel like I've seen some fan fics along that line. What is it with Draco and matching him up with various Gryffindors?"
Learn all about the new Pokemon Go-esque Harry Potter mobile game, Harry Potter: Wizards Unite here!
Like Just Jared Jr. on FB