Mon, 24 June 2019 at 6:30 pm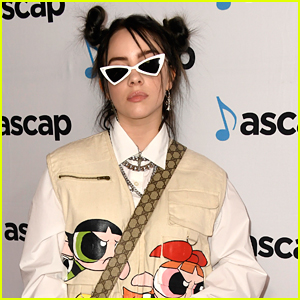 Billie Eilish's fans aren't here for internet trolls.
The 17-year-old singer took a selfie with an older, male fan and one Twitter commentator jumped in to comment on her body, writing, "Billie Eilish is THICK."
The tweet has been taken down and the original posting account suspended, but CNN captured some of the comments Billie's fans left in response.
"1. she's a minor. 2. this is the exact reason she doesnt wear tight clothes and always wears baggy tracksuits or whatever. have some f***ing respect," one wrote.
"Exactly what a predator would say," wrote another.
"She's 17 that's a minor dude," a third fan added.
Billie herself has said that she wears baggy clothes partially because she doesn't want people to comment on her body.
"I never want the world to know everything about me," she said. "I mean, that's why I wear big, baggy clothes. Nobody can have an opinion because they haven't seen what's underneath, you know? Nobody can be like, 'Oh, she's slim-thick, she's not slim-thick, she's got a flat ass, she's got a fat ass.' No one can say any of that, because they don't know."
Read what Billie Eilish had to say about fellow pop star Ariana Grande here!
Like Just Jared Jr. on FB