Mon, 24 June 2019 at 5:25 pm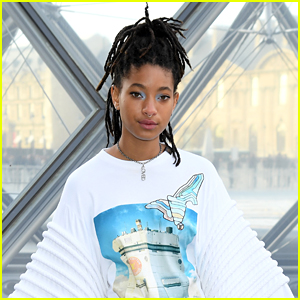 Willow Smith continues to remind the world that love is love!
The 18-year-old star recently appeared on Red Table Talk and was asked about alternative relationships – specifically, how the dynamics of the genders would work if she were in an open relationship or a throuple — a consensual polyamorous relationship between three people.
"I love men and women equally and so I would definitely want one man, one woman," Willow said. "I feel like I could be polyfidelitous with those two people. I'm not the kind of person that is constantly looking for new sexual experiences. I focus a lot on the emotional connection and I feel like if I were to find two people of the different genders that I really connected with and we had a romantic and sexual connection, I don't feel like I would feel the need to try to go find more."
Watch Willow Smith perform "Summertime" with her brother, Jaden Smith, here!
Like Just Jared Jr. on FB