Sun, 30 June 2019 at 2:16 pm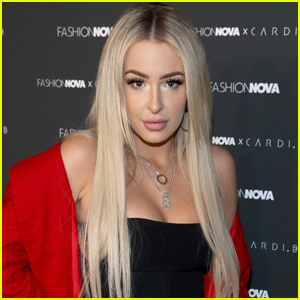 Tana Mongeau is opening up about Tanacon, one year after the convention had to be shut down.
The 21-year-old social media star reflected on how she feels about the event now and revealed what she thought went wrong.
"I think in the moment I was so excited for it to be a real possibility and I definitely was harboring a lot of really negative emotions towards VidCon, just thinking in a really unhealthy way. And I think it wasn't until I stepped out of it and left Anaheim, really spent months looking at the whole situation as a whole and everything, that I really looked at it for what it was. It was like, 'Wow, this was a giant mistake with so many of the wrong intentions,' and all kinds of stuff. I definitely perceive it polar opposite now than I did in the moment of TanaCon," Tana told Paper Magazine.
As for what made everything crumble, Tana added, "I feel like it's a mixture of two things really. And don't get me wrong before I say this, I will always take full blame, I never want to push that off onto anyone else. I think it was a mixture of anger and spite towards VidCon, pain and wanting to, you know what I mean?"
Tana explained that she has not spoken to organizer Michael Weist over the past year and has "done everything I can to fully remove myself from him or anyone associated with him because I think that was a really dark time."
For more from Tana Mongeau, visit PaperMag.com.
Like Just Jared Jr. on FB