Sun, 30 June 2019 at 3:14 pm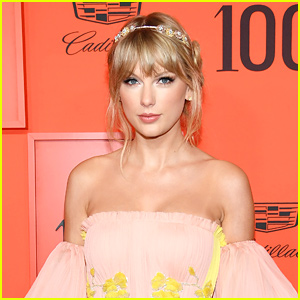 Taylor Swift is opening up about the news that Scooter Braun has purchased Big Machine Label Group.
The 29-year-old musician was signed to the label for most of her career, before leaving and signing with Universal Music Group in November 2018.
It was announced on Sunday morning (June 30) that Scooter had bought the label group for $300 million, which means that he would now own all of Taylor's master recordings from all of her past music.
"Some fun facts about today's news: I learned about Scooter Braun's purchase of my masters as it was announced to the world. All I could think about was the incessant, manipulative bullying I've received at his hands for years," Taylor wrote on Tumblr.
"This is my worst case scenario. This is what happens when you sign a deal at fifteen to someone for whom the term 'loyalty' is clearly just a contractual concept. And when that man says 'Music has value', he means its value is beholden to men who had no part in creating it," she added.
"Thankfully, I am now signed to a label that believes I should own anything I create. Thankfully, I left my past in Scott's hands and not my future. And hopefully, young artists or kids with musical dreams will read this and learn about how to better protect themselves in a negotiation. You deserve to own the art you make," Taylor concluded her long post.
Click inside to read Taylor Swift's full Tumblr post…
Like Just Jared Jr. on FB