Sun, 07 July 2019 at 9:47 pm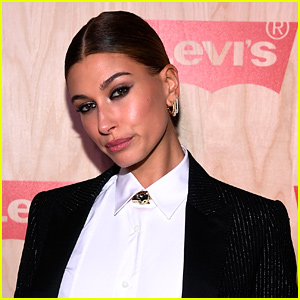 Hailey Bieber completed the Bottle Cap Challenge in a slightly different way!
The 22-year-old model was nominated by her husband Justin Bieber to complete the task.
Hailey drove an ATV and stood on the side with her leg at a 90 degree angle. She kicked off the bottle cap as she drove by.
"ok challenge accepted… I nominate @kendalljenner and @justineskye 🍾🍾," she captioned her post, nominating Kendall Jenner and Justine Skye.
Kylie Jenner commented on the post and said, "this is amazing."
Earlier in the day, Hailey Bieber celebrated the one year anniversary of her husband Justin Bieber proposing to her.
Like Just Jared Jr. on FB