Wed, 10 July 2019 at 8:30 am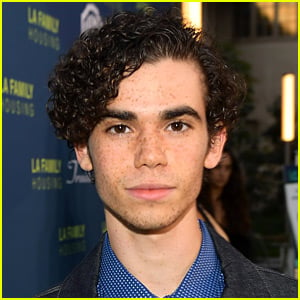 Jo Ann Boyce is speaking out after the tragic death of her grandson, Cameron Boyce, at the age of 20.
"His nature, his giving nature, loving nature. That's his legacy. As well as his talent," Jo Ann told East Tennessee ABC station WATE. If you don't know, Cameron and Jo Ann were previously featured on Disney XD in a tribute for Black History Month back in 2016. Jo Ann was part of the Clinton 12, who were twelve African-American teens who were first to integrate into a public school in the South in 1956.
"To show that his grandmother had been involved in something that he felt like he was stepping on my shoulders and to make the world a better place, that was an incredible experience," Jo Ann added.
"He is a star. But he's like a different kind of star. He's a shining star in the sky. We're grateful for everyone who is sending us the love and the support that we need right now. Thank you," she continued.
Celebrities have been reacting to Cameron Boyce's tragic death and you can read some of the touching tributes here. Our continued thoughts are with Cameron's loved ones during this time.
Like Just Jared Jr. on FB